Update on the Furniture Masters & American Furniture Masters Institute
2020 marks the 25th year of the NH Furniture Masters with good reason to celebrate.  What started as a joint marketing endeavor by a small group of New Hampshire wood artists has grown into a larger vision with an array of educational programs aimed at preserving and perpetuating the centuries long tradition of fine furniture.  The high standards of excellence in design, structure and workmanship that were set forth 25 years ago, continue to exist today.  And, we continue to be open to all styles of furniture, from historical period pieces, to contemporary work, including work that is more expressive or sculptural in nature.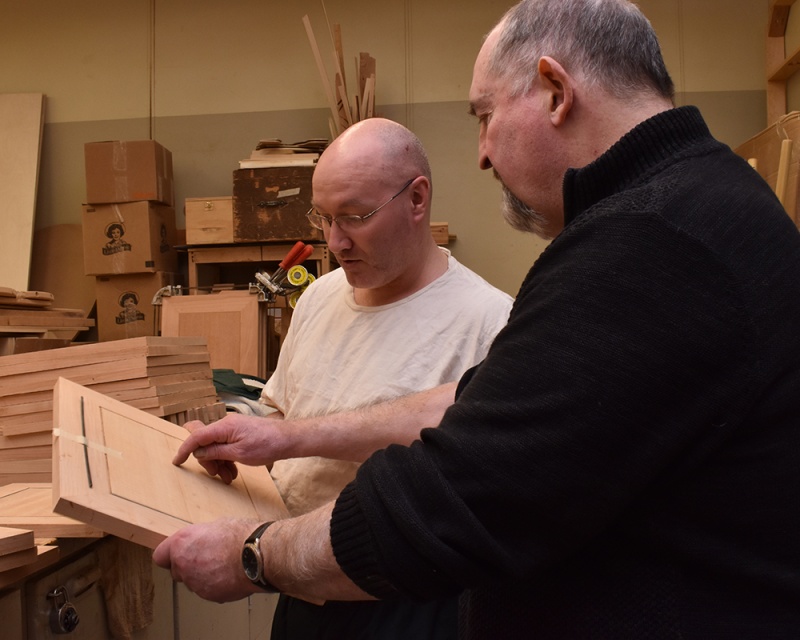 While the Furniture Masters have continued to operate as a trade association, the American Furniture Masters Institute was organized as a 501 c (3) not for profit corporation over 20 years ago to oversee and administer all of the educational programs.  This came as a result of the creation of the Furniture Masters Prison Outreach Program whereby certain Furniture Masters began teaching inmates skills of fine furniture making within the Hobby Craft Shop of the NH State Men's Prison in Concord.  Now in its 21st year, the Prison Outreach Program has grown to 3 locations including the Maine State Prison in Warren, ME, the NH Women's Correctional Facility in Concord and the NH Men's State Prison in Concord.
Over time, as we began to see our Furniture Masters growing older, we recognized the need to bring in a younger generation of makers and to help them to thrive in their chosen lifestyle and profession.  The Alden Artisan Advancement was introduced 4 years ago to provide scholarships for woodworking school graduates, designed to nurture the next generation of makers of similarly high skill and dedication to the craft.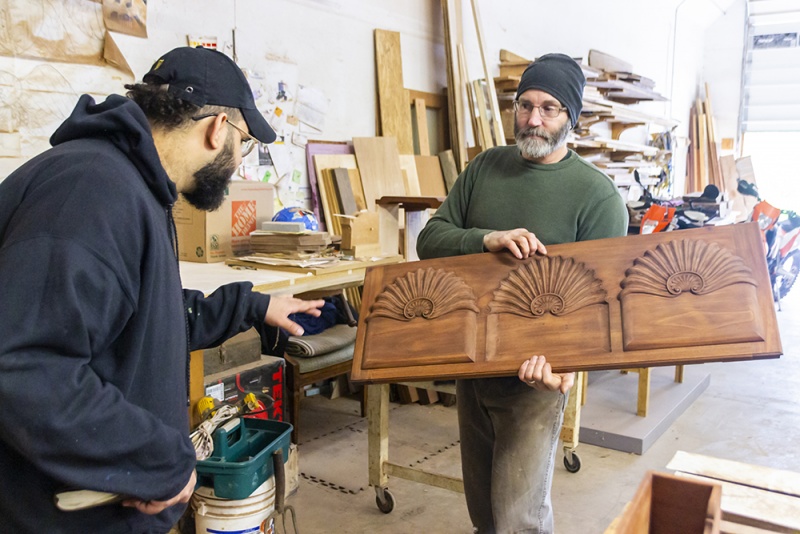 And, we are currently in the 3rd year of collaborating with New England College's Institute of Art & Design(formerly NH Institute of Art) where we pair 6 students with 6 Furniture Masters with the goal of having the students be able to explore the nuances of 3 dimensional design and technique.
As we get started with our 25th anniversary celebrations, we are excited to announce that the NH Furniture Masters as a group have officially moved in under the umbrella of the American Furniture Masters Institute and will now be known as the Furniture Masters Certification Program.  This expanded program will consist of three certification groups including Emerging Makers, Furniture Masters and Fellows.  Operationally, this makes sense for both organizations as it provides more efficiencies and continuity between the Furniture Masters and our programs.
We continue to be amazed and delighted with all of the support we have received and friendships we have formed over 25 years and value the community aspect of our organization that so many of our followers appreciate.  The number stories and experiences behind the making of each piece of furniture are vast and include the relationships between the makers and their patrons.  These pieces are not just furniture, they are each part of the maker's personality that will withstand the test of time and friendships.  We look forward to seeing you during 2020 and thank you for being a part of our Furniture Masters' community.