The NH Furniture Masters Main Event
Saturday, September 17, 2022 from 1 – 7pm
Kimball Jenkins, 266 North Main Street, Concord, NH
Join us for a celebration of the arts during the NH Furniture Masters Main Event, Saturday, September 17 from 1 – 7pm. After two years, we are thrilled to be back hosting our signature fundraising event in collaboration with Kimball Jenkins in Concord, NH. Expect exciting new changes and offerings this year, including free daytime programming and special opportunities.
Browse the NH Furniture Masters Annual Exhibition Look Book to view the work in this exhibition and to learn more about our collaboration with Kimball Jenkins.
View Look Book
Daytime Programming
Free & Open to the Public, 1 – 5pm
Guests can expect a variety of artistic experiences during our Daytime Programming including opportunities to watch, learn and engage with the arts.
Meet and mingle the Furniture Masters and artists participating in our Annual Exhibition. Head into the mansion to tour the exhibit with a maker and discover the process and inspiration behind this collaboration.
The Guild of NH Woodworkers will be outside under the tent demonstrations turning and spoon making for guests and you may find few artists from Kimball Jenkins too! Light cocktails and hors d'oeuvres will also be served providing you an opportunity to get outdoors and enjoy the September sun.
Evening Reception
$20 per person, 21 & under free, 4 – 7pm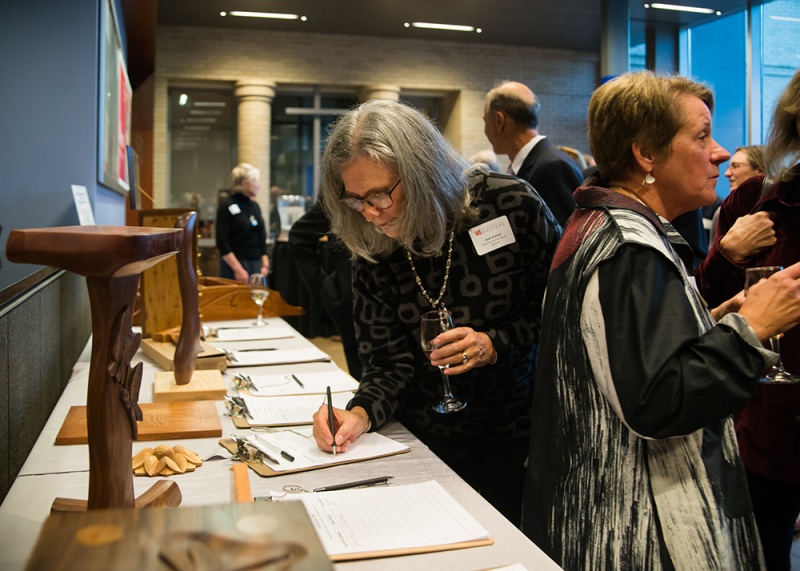 Our Evening Reception will showcase the exceptional talent of our Masters and the important work that our organization does for the creative community.
Enjoy bidding on silent auction items, which will feature work from the NH Furniture Masters and Kimball Jenkins artists. Hear important updates about our educational initiatives, including the latest on our new program in the NH Women's Correctional Facility. Catch up with friends you haven't seen while sampling craft beer and artisanal offerings and celebrating the tradition of fine furniture making. 
There will be plenty of opportunity to explore the exhibition, hear with the Masters, and catch the tail-end of demonstrations from the Guild. Honest Millie will be providing live music and entertainment to round out the evening. 
The Main Event provides us an opportunity to generate awareness for fine furniture making, mingle with fellow supporters of fine furniture making, and highlight the work our organization does to preserve and extend this tradition for years to come.
The NH Furniture Masters Annual Exhibition: A Collaboration with Kimball Jenkins
On Display in the Kimball Jenkins Mansion, September 9 – October 25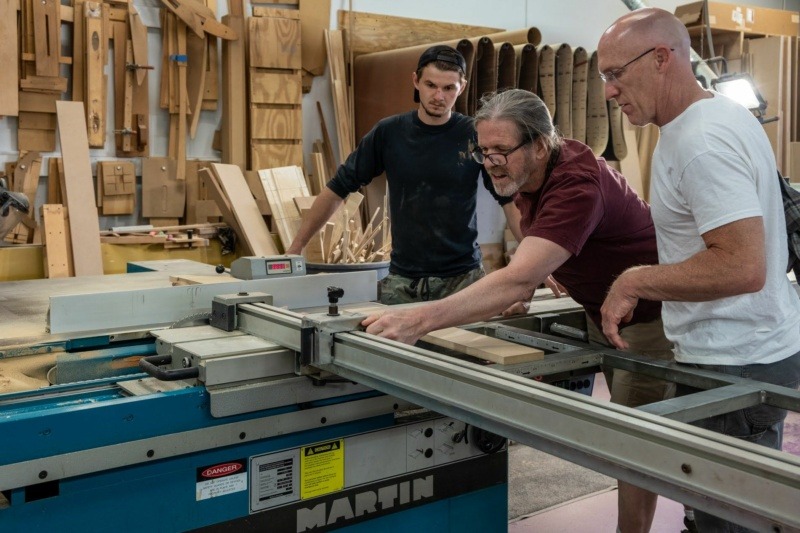 Explore the results of a summer-long collaboration between members of the NH Furniture Masters and selected artists and faculty from Kimball Jenkins as part of the NH Furniture Masters' Annual Exhibition.
14 Furniture Masters have been paired with 28 artists to participate in a three-month artistic journey, visiting each other's studios and learning about one another's craft. This multi-media exhibition will feature a wide selection of works, from fine furniture to paintings, photographs, and poems, all inspired by the partners' artistic relationship and time spent together.
This collaboration provides a unique opportunity to deepen the network and relationship of artists across New Hampshire and develop new relationships across mediums. The works of our Annual Exhibition will be on display from September 9 – October 25. During the Main Event, you will have a special opportunity to tour the exhibition with the Masters and artists.