Relationships Between the Grain
How the Furniture Masters, Our Sponsors & our Educational Programs Intertwine
As the NH Furniture Masters approach our 25th Anniversary in 2020, we are taking the time to reflect and show appreciation to all of the supporters we have had over the years. We are keenly aware of the importance of our patrons, sponsors, and local businesses and believe that it is those who understand and celebrate the art of fine furniture making that allows us to keep doing what we love.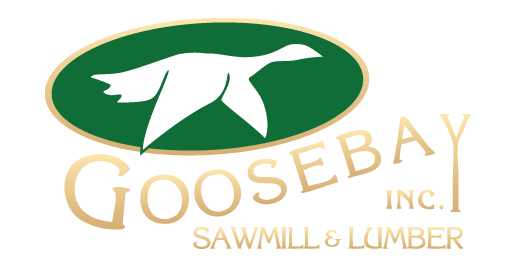 Goosebay Sawmill & Lumber in Chichester, New Hampshire has been a sponsor of the NH Furniture Masters for many years. But, their relationship with and support of our organization go far beyond that. Not only does Goosebay work and support the Furniture Masters as a whole, but they also work closely with individual Masters as well as with inmates in our Prison Outreach Program in the New Hampshire State Prison for Men.
Who is Goosebay Sawmill & Lumber? 
Goosebay Sawmill & Lumber, a family-owned and operated corporation, has been in business for over 35 years. They provide cabinetmakers, contractors, artisans, and woodworkers with a wide range of specialty products including fine hardwoods and softwoods, boat lumber, rough sawn native lumber sawn at their mill and more. Their friendly and knowledgeable staff is more than willing to work with each person that visits to find exactly what they came in for. 
Customer service and satisfaction are huge for them – and it shows through their above and beyond mentality. 
Working with Our Masters
Many of our Masters including David Lamb, Tom McLaughlin, Ted Blachly, Jon Brooks, and Jeff Roberts have wandered the mill with Carl in search of just the right wood to help make their masterpieces come to life. Below you can see three pieces by David Lamb in which he incorporated wood from Goosebay. 
Prison Outreach Program
Through our Prison Outreach Program, inmates have been introduced to Goosebay and many source most – if not all – of the materials they use from the mill. 
Calling in orders is the easiest way for inmates to source what they need. Typically, the Hobby Craft Director at the prison, John Limoge, will call and place orders for multiple inmates at once. But, it is not uncommon for inmates to call themselves to make sure they get exactly what they need. 
Prison Outreach Program (POP) participant Robin Knight can attest to the excellent customer service, quality of product and overall experience of working with Goosebay while he's been incarcerated.
A participant of the POP for 5 years, 90% of the wood Robin uses comes from Goosebay Sawmill & Lumber. Through his tenure with the program, he has sold six pieces and has had the opportunity to exhibit and sell work at various Furniture Masters' events. 
Robin had always wanted to make furniture. Prior to becoming incarcerated, he worked as an interior finish carpenter, and when the opportunity came for him to start in the Hobby Craft Shop at the prison, and then the Prison Outreach Program, he was ready. With no particular way to describe his work, Robin likes to take different aspects of work he sees and put his spin on things. 
For the past several months Robin has been working on an 8-piece commission with three left to complete. He's created a harvest table, pencil-post bed with a canopy, two nightstands and a dresser using Tiger Maple, Flamed Birch, Walnut and 12-quarter Cherry – all sourced from Goosebay. And Carl is also looking for some Lacewood for Robin to incorporate into this commission as well! 
"The Prison Outreach Program is one of the best things going at the prison. It is a great opportunity to learn skills that can be used on the outside," Robin explained of the program. 
A Special Moment Tying the Three Entities Together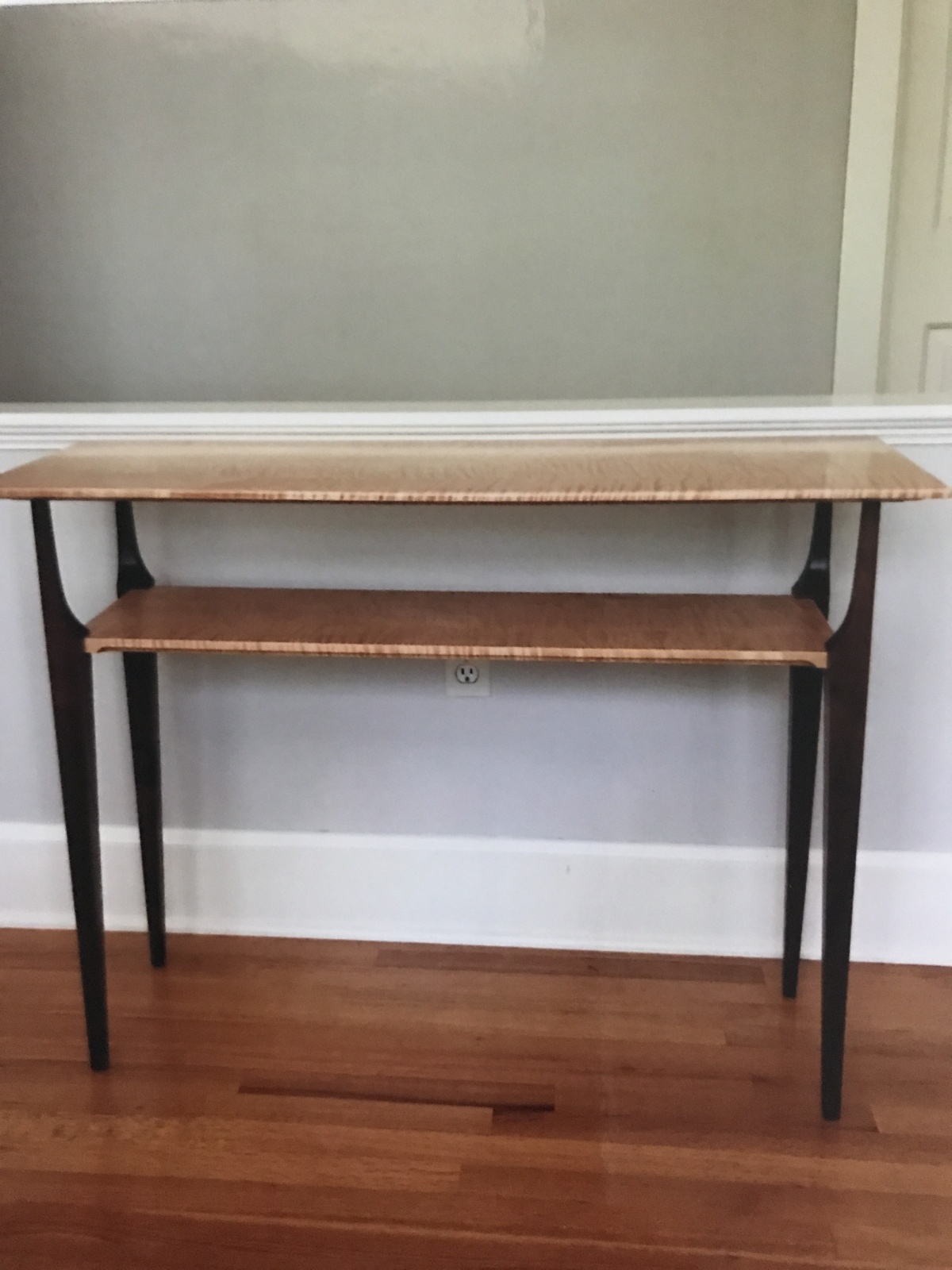 A couple of summers back, Robin was working on pieces to be included in the annual summer Prison Outreach Exhibition that takes place at the Furniture Masters' Gallery in Concord, NH. He was making two identical console tables – one to be included in the Exhibition, and one for his sister. He also made his sister a coffee table and four end tables to go along with the console table.
When it came time to source the wood for these projects, Robin's sister went to Goosebay and walked around the mill with Carl as they both hand-selected the wood that Robin was going to use. They selected Curly Maple for the tops and shelves, with Black Walnut legs, drawer fronts, and sides. Robin uses Danish oil and hand-finishes all of the pieces he makes. 
This was a special experience for all involved, as it truly came full-circle for the Furniture Masters, Goosebay Sawmill & Lumber, and Robin and his family. 
We want to thank Goosebay again for their continued support of the NH Furniture Masters and our educational outreach programs. Partnering with an organization that understands and appreciates the value of fine furniture helps to preserve the tradition for years to come. To learn more about Goosebay Sawmill & Lumber, visit their website or check out their Facebook page.