Creative Solutions to the Coronavirus: Tim Coleman Responds 
How the NH Furniture Masters are using creativity and craftsmanship to overcoming this global crisis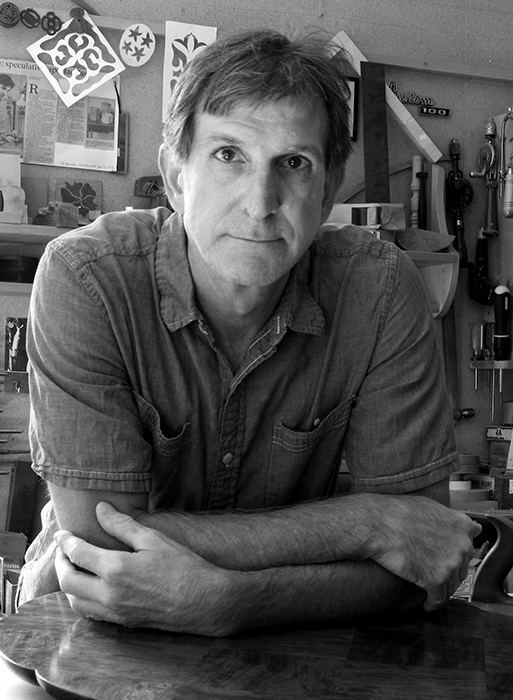 How have you been keeping busy during the quarantine?
The past three months have gone by in a blur. I'm in the workshop most days, but also taking advantage of the warmer weather by doing some landscaping around my property and going for bike rides in the hills and valleys of western Massachusetts. By nature, I like to be active and involved with projects, so that would happen no matter what.
Are you continuing to stay busy with work? How has this affected you?
I'm lucky that my workshop is on my property, so I have been able to continue working without interruption or concern about being in an unhealthy environment. I had several projects that were already in motion when the pandemic took hold, and some existing patrons have come forward to put new projects in motion.
It's disappointing that the Furniture Masters 25th anniversary exhibit has been postponed. I created a special new piece for the exhibit, and it's under a blanket for now. I will likely save it for the postponed exhibit in 2021, but it's always fun to share something with an audience when it is fresh and different.
My wife has been out of work since mid-March, and she used some of her newfound time to help me make changes and updates to my website. This included adding a sales feature which allows people to purchase available items directly from the website. I promoted the changes through an email campaign and on social media, and the response has been fantastic. I sold one table and received a commission for another. This is something that I should have done long ago, but the pandemic motivated me to make my work more accessible to people with exhibits cancelled and gallery activity subdued. With the sales feature in place, I'm sure I will use it regularly now to promote smaller items that are easy to ship.
Has this changed your creativity at all? Do you find yourself using new or different creative outlets?
I've been cleaning up the workshop lately and getting rid of things that don't have much meaning or purpose. A lot of us hold onto things that we believe we "might" use at some point. I'm trying to simplify more now, so paring down possessions has become more of a priority.
During my weeding out, I've unearthed a lot of old drawings from the past 35 years of pieces that were never made, or versions of actual pieces that were not developed. I'm seeing new potential in some of these ideas. Perhaps for some of them, their time has come. For me creativity is healthy from being jostled by a disruption in routine. It provides an important change of perspective.
What are you missing the most as a result of the coronavirus crisis?
I miss getting together with friends and family. I've tried to continue in some regard, and video chatting helps somewhat, but too many things I was looking forward to have been cancelled or postponed. My daughter was supposed to visit last month from Chicago and hopefully that will happen in August if travel loosens up.
To learn more about Furniture Master Tim Coleman, visit his Meet the Masters page. See the video below for a project that Tim is currently working on.
https://www.facebook.com/265972327546/videos/268463544594333