American Furniture Masters Institute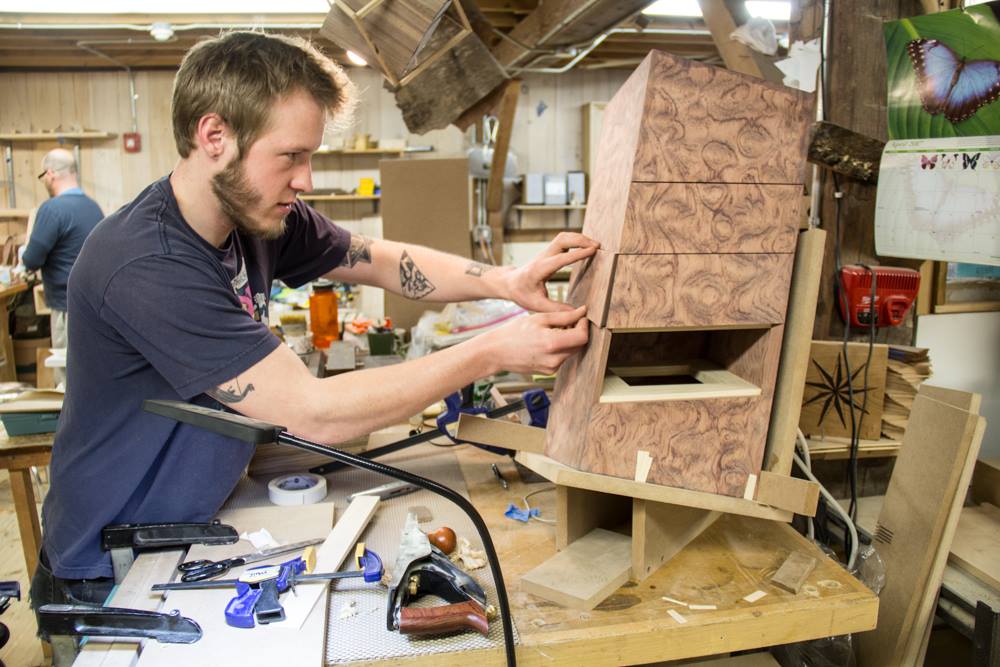 Because supporting educational endeavors is a vital part of the Furniture Masters' mission, we strive to provide many educational opportunities within the creative community. The American Furniture Masters Institute is the nonprofit 501(c)(3) parent organization that spearheads all educational endeavors. The following programs represent our endeavors.
Prison Outreach
For 20 years, the Furniture Masters have coordinated their Prison Outreach Programs, first starting in the New Hampshire State Prison For Men, then expanding to the Maine State Prison, and now to the New Hampshire Correctional Facility for Women. Work from all of the Prison Outreach Programs are displayed in the Furniture Masters' Gallery in Concord, NH and other locations around New England.
Alden Artisan Advancement
The Alden Artisan Advancement was created to support an emerging artist and their career as a professional furniture maker. The recipient receives a scholarship to put towards the development and promotion of an original piece. The original piece, after undergoing a jury process, is exhibited at the Furniture Masters' annual fundraising gala. The emerging artist will be encouraged to create a piece which showcases their very best work. As part of the award, the piece will be professionally photographed and the artist will receive promotion on the Furniture Masters' social media channels.
We will not be accepting any Alden Artisan Advancement recipients at this time.
Donate
Click below to help secure the future of fine furniture making with a contribution to the Furniture Masters or one of our meaningful educational outreach initiatives!
DONATE NOW
Board of Directors:
Robert L. Best, Chair
Owain Harris, Furniture Maker, Vice Chair
Karen M. Jantzen, Secretary
Nancy Wyatt, Treasurer
Jon Brooks, Furniture Maker
Mary W. McLaughlin
Roger Myers, Furniture Maker
Richard Oedel, Furniture Maker
Elliot Savitzky
Lynn Szymanski, Furniture Maker
Richard Woodfin
Trustee Emeritus
Jere Osgood, Furniture Maker