Prison Outreach – NH Men's
How it began
Perhaps the best ideas emerge from unexpected places, chance encounters, and some internal instinct that can't be defined. In 1999, all that unfolded when New Hampshire Superior Court Justice Kathleen McGuire connected the New Hampshire Furniture Masters with the Hobby Craft Program at the New Hampshire State Prison. The Furniture Masters were world renown studio furniture makers at the top of their craft and their new students responded in ways that Justice McGuire could only have imagined. Since that time, the program has been expanded to the State of Maine, beautiful work has been created, new occupations realized, and the art of fine furniture making became a life-changing path forward.
How to participate
To participate, inmates must have a positive attitude and a clean disciplinary record. The program includes tutorials beginning with fundamental skills. Over time, advanced techniques and the finer aspects of woodworking are presented, often featuring the specialty of the instructor.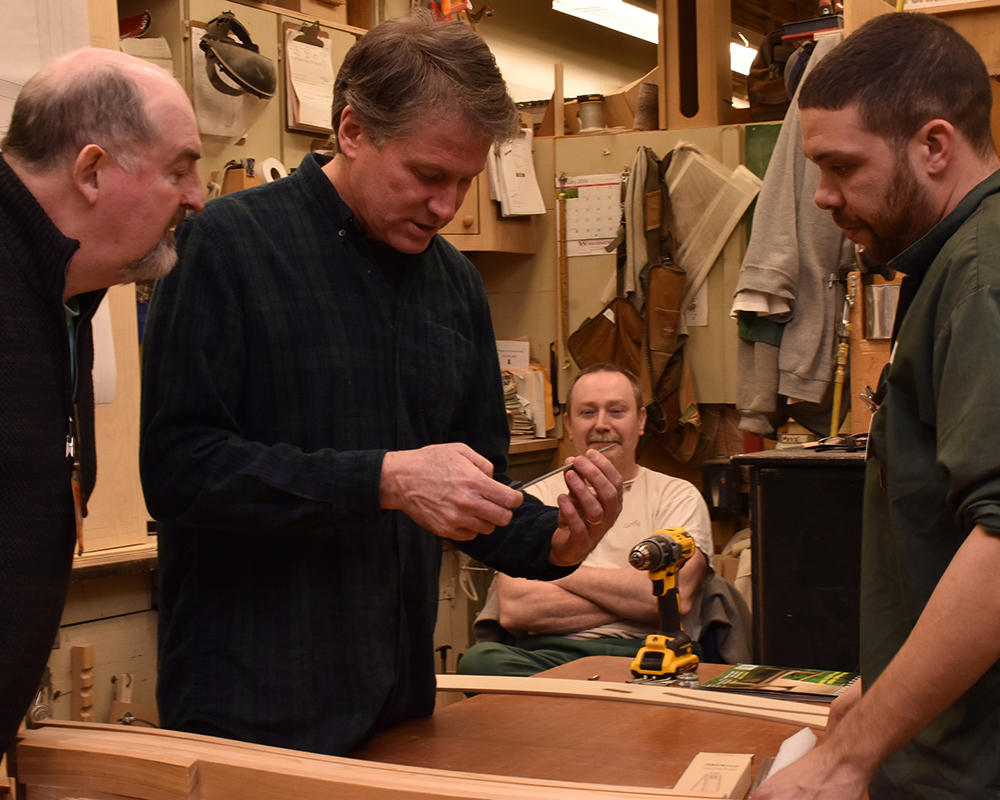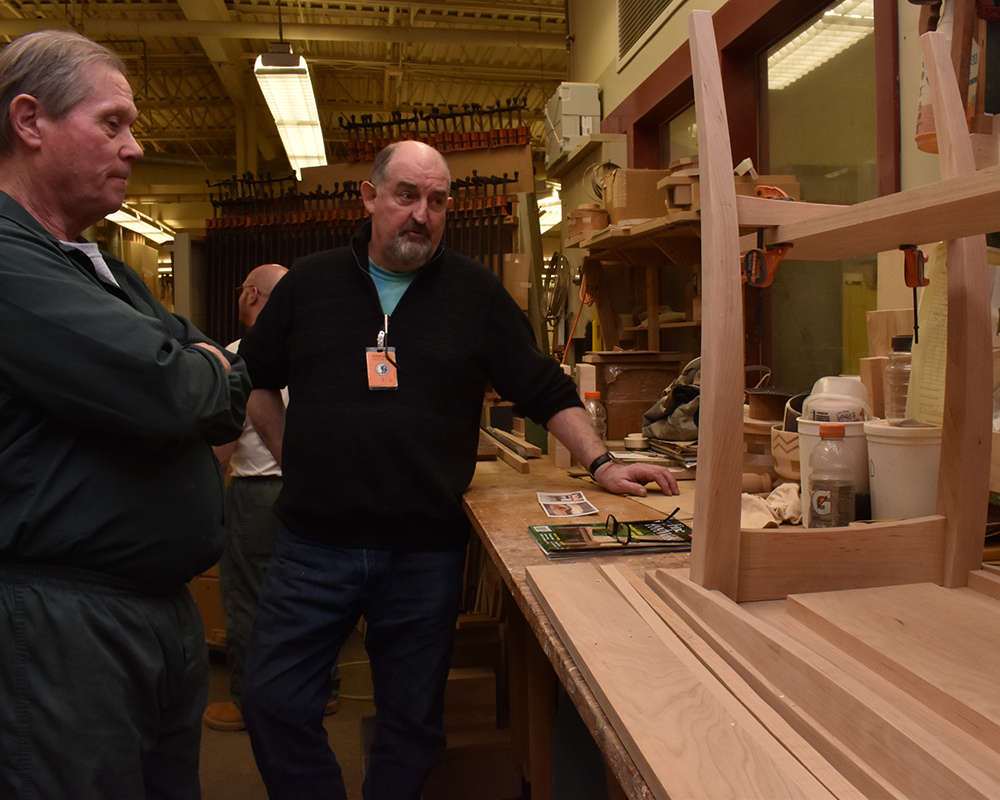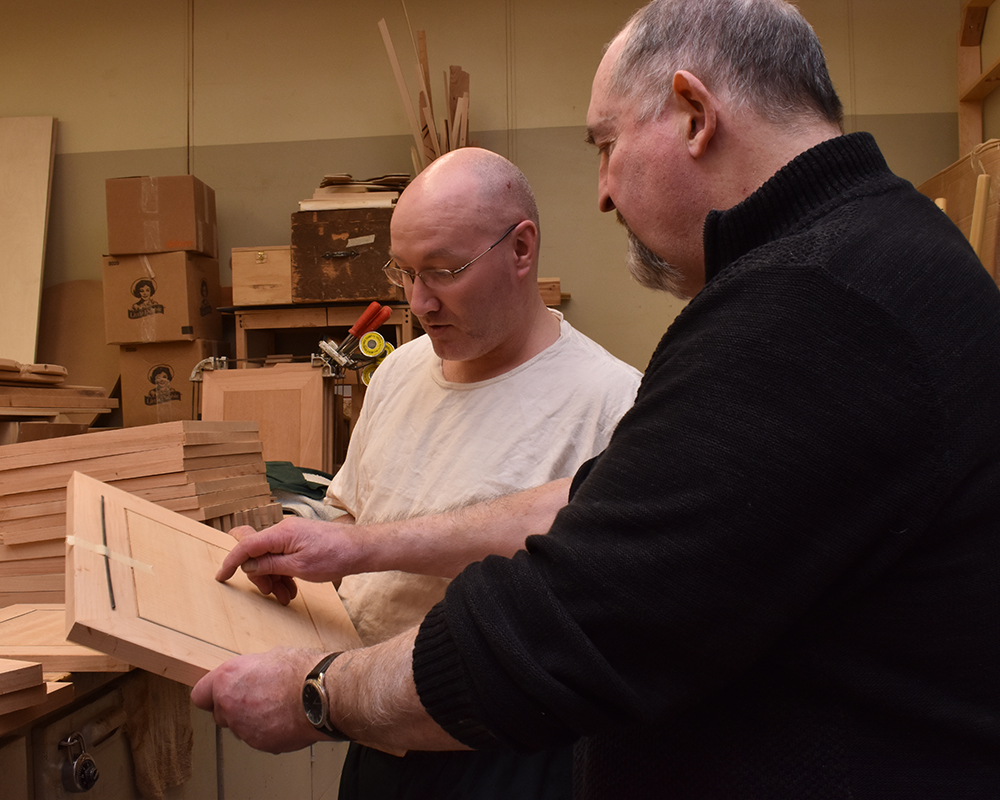 Where it's going
The Prison Outreach Program in the New Hampshire State Prison for Men is our oldest educational program. Led by Terry Moore and Tom McLaughlin, members of the Furniture Masters go behind prison walls to offer instruction to 12-15 creative and motivated inmates partaking in the program.
Because of its longevity, there has been a turnover in participating inmates, as men are being released from prison and are now making a living in furniture making and cabinetry. Guest artists are brought in regularly to demonstrate and teach the inmates more specific skills such as wood turning, carving and more intricate veneer work.
Supporting the NH Prison Outreach Program
Work can be purchased at the NH Department of Corrections Retail Showroom, 312 North State Street in Concord or by a commission – please contact us for inquiries. We also feature work from all of our Prison Outreach Programs in our Exhibition Gallery. Please check our schedule of events to see when the next Prison Outreach exhibition will be taking place.
To make a tax-deductible donation to the Prison Outreach Program, click here. Please note in the comment box if you would like your donation to go directly to the NH men's program.