The New Hampshire Furniture Masters are excited to partner with Kimball Jenkins in a summer-long collaboration program between members of the Furniture Masters, and selected students at Kimball Jenkins School of Art.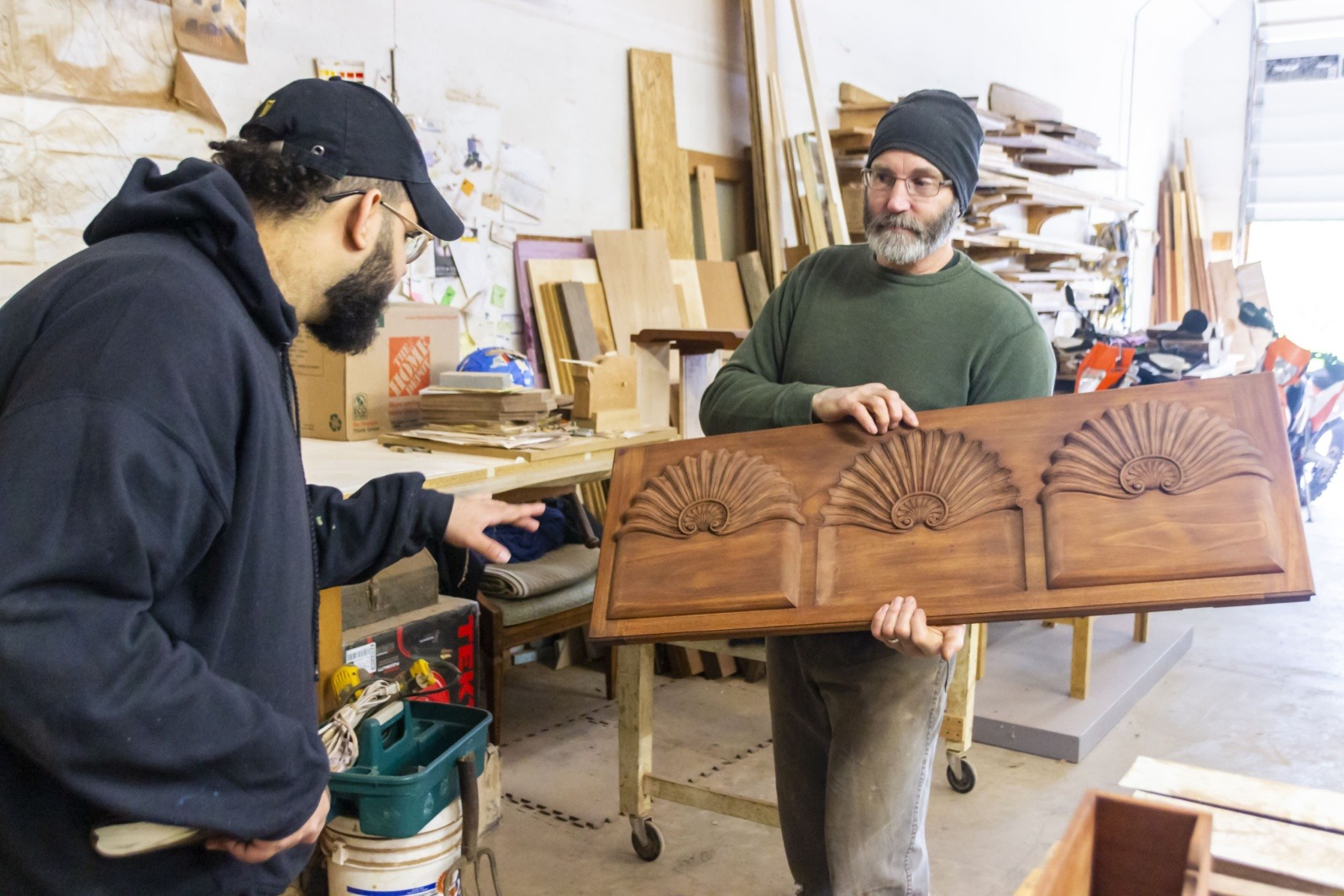 In its third year, this partnership offers a unique opportunity for dialogue and collaboration. Students in various mediums such as watercolor, ceramics, and photography will be paired with a dedicated furniture artisan. Students will visit the furniture master's studio, and will create a response piece that reflects the spirit of their interaction. By exposure to a new creative process, students will develop skills in observation, and establish a foundation for inter-disciplinary practice in their creative lives.
The Furniture Master's completed piece and the student's work will be on display at the end of the mentorship program. The collaboration will culminate in an exhibition in the historic Kimball Jenkins mansion in Concord in the fall of 2022. Please stay tuned for more exciting details regarding this collaboration!
Stay tuned for more exciting updates on this collaboration!
About the Furniture Masters: The New Hampshire Furniture Masters is a group of professional furniture makers committed to preserving the centuries-long tradition of fine furniture making. The Furniture Masters promote the growth and sales of the fine furniture made by their members through hosting exhibitions, engaging in collaborative marketing and educational activities, and partnering with museums, art organizations and galleries. The Furniture Masters strive to uphold the highest standard of quality craftsmanship through a peer reviewed jury system.

About Kimball Jenkins: Kimball Jenkins is a vibrant nonprofit cultural center in downtown Concord, NH. Listed on the National Register of Historic Places, the organizational mission is to cultivate creativity, make arts education accessible, and honor historic preservation. Each year thousands of visitors engage on campus with art classes, history tours, gallery presentations, and attend community events. In the true spirit of community education and collaboration, Kimball Jenkins welcomes students of every age and actively strives to present programming representing diverse perspectives. The property was gifted to the community in 1981 by Carolyn Jenkins and established as an organization in 1982. Kimball Jenkins will celebrate its 40th anniversary in 2022.