[metaslider id="1282″]
New Works Exhibition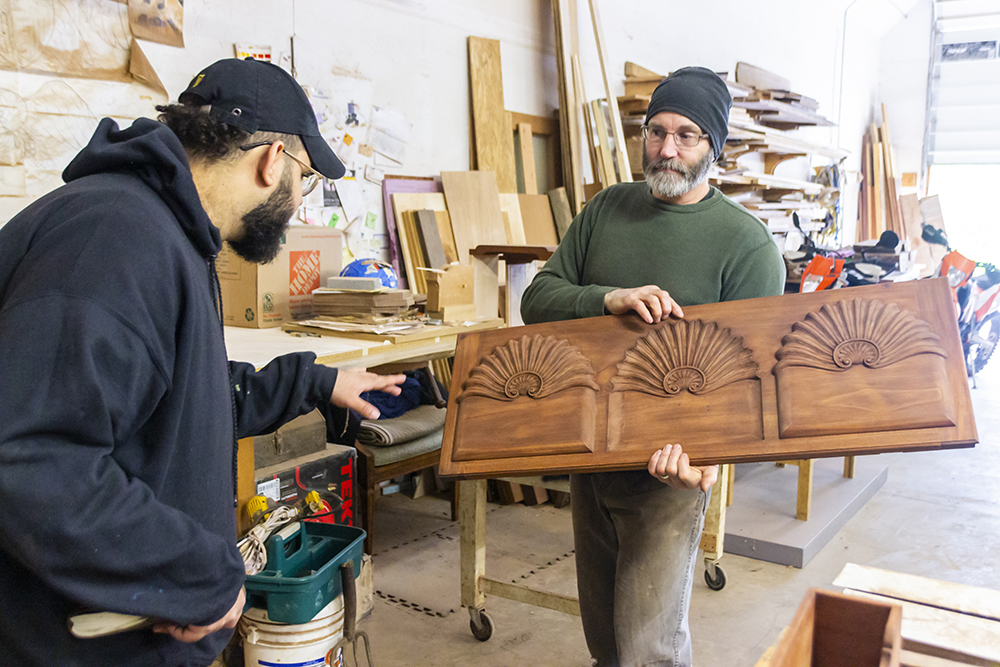 A collaboration between BFA students at the Institute of Art & Design at New England College and New Hampshire Furniture Masters.

Exhibition Dates: August 22, 2019 – October 3, 2019
Opening Reception: Thursday, September 5, 2019 from 5 – 7pm
Exhibition Location: French Hall, 148 Concord Street, Manchester, NH 03104
Gallery Hours: Tuesday – Friday from 11 am – 6 pm
New Works, our upcoming exhibition at New England College's French Hall showcases the collaboration between BFA students at the Institute of Art and Design (The Institute) and the NH Furniture Masters. This exhibition is a unique collaboration that crosses many mediums.
Members of the Furniture Masters have partnered with a group of students at the Institute to complete a summer mentorship. Students have been visiting the Masters' workshops and learning about fine furniture making. The students have taken what they have seen and learned from the Masters to reflect, draw, design and create a response piece in their medium. Their response pieces will be on display at this exhibition. A People's Choice Award will be awarded to one of the students. We invite you to fill out a ballot casting a vote for your favorite response piece when you visit the New Works exhibit. 
Note: This exhibition has been previously promoted as a mentorship with NHIA students, but following their merger with New England College, NHIA will now be known as 'the Institute of Art and Design at New England College'.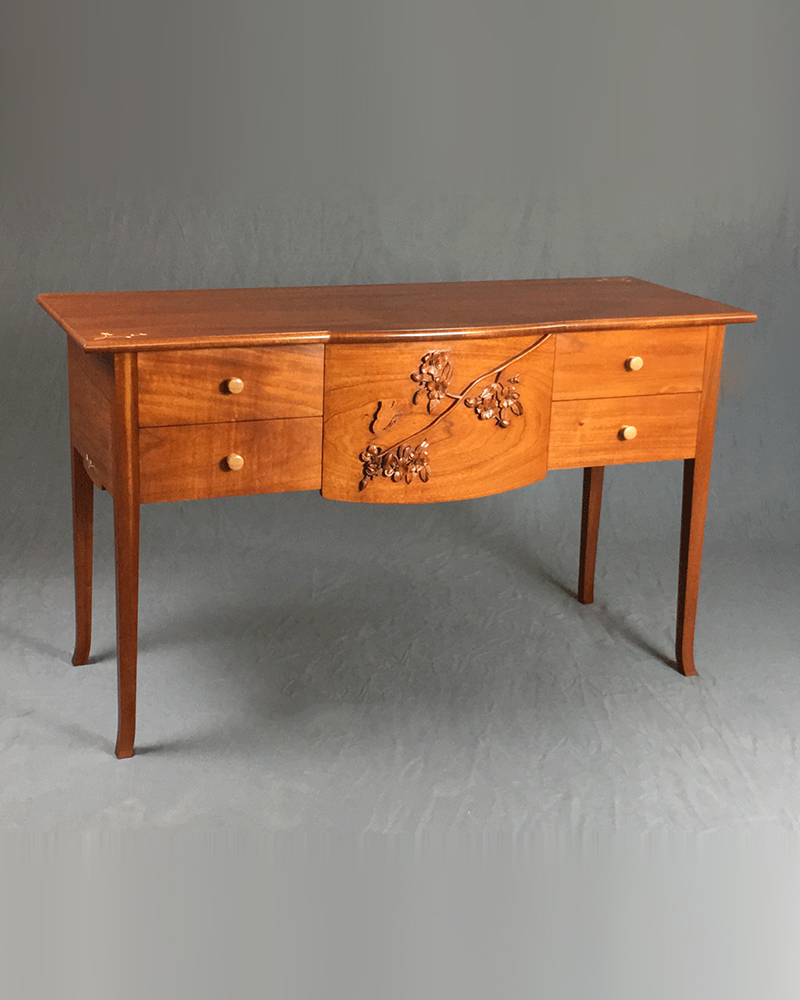 Jeff Roberts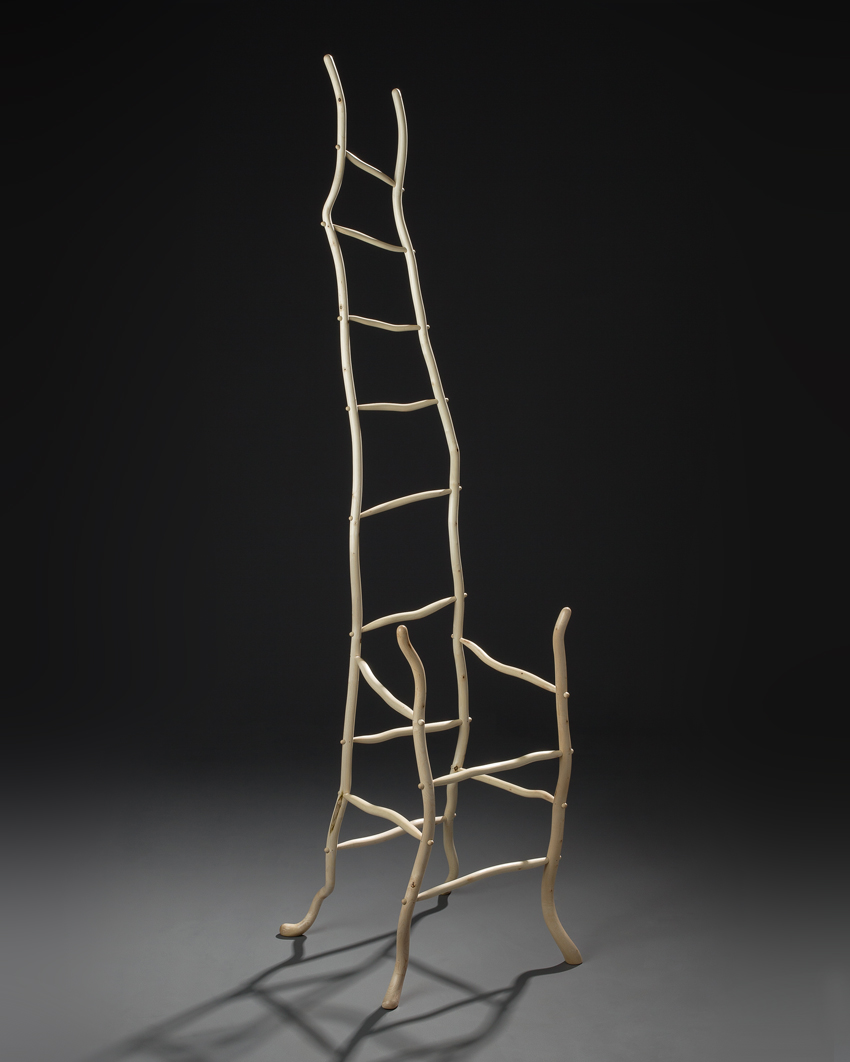 Jon Brooks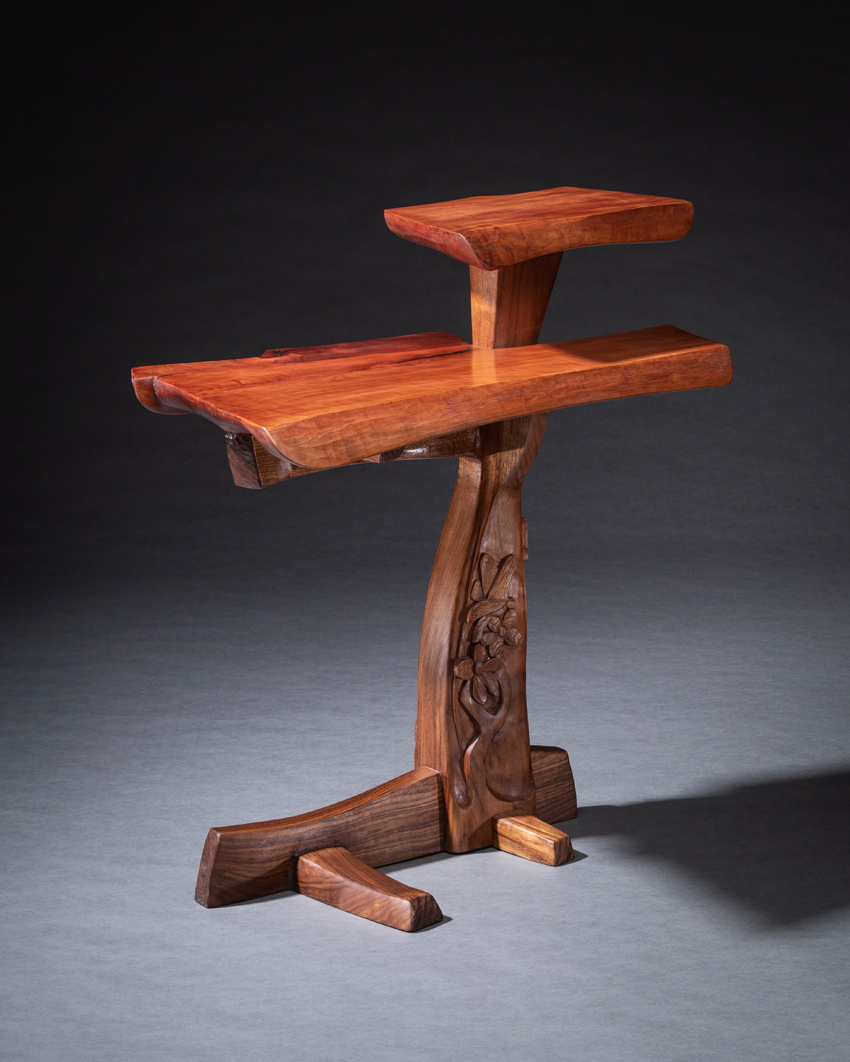 Jeffrey Cooper
Participating Masters & Students:
Tim Coleman and Lucas Grodin
Jon Brooks and Brittney Bowne
Roger Myers and Jackie Hanson
Owain Harris and Olivia Letendre
Jeff Cooper and Jamesley St. Juste
Jeff Roberts and Jesus Carmona
Photographer: Chayanne Lawrence
Chayanne Lawrence is a photography student at the Institute. Her mentorship involves capturing the interactions between Furniture Masters and students as they visit their workshops to talk and learn about each other's processes and inspirations.